Divide Things,
Not Families
®
Your online system to divide the personal property of an estate
Julie Hall, author, and estate expert known as "The Estate Lady" writes: "…80% of families think their family won't have conflict dividing personal property, and 80% of that 80% do, and often to the point of not speaking."
Need Help? We Have You Covered: Division Plans & Other Services
Division process: YES/NO (interested or not), emotional value bidding and alternating selection order rounds (like taking turns) determines who gets what
Convert Shareable Home Inventory (keeps all data entered) or purchase division needed now
Create, print, save or send reports in html, excel, or csv files. Choose Web App and include photos in the reports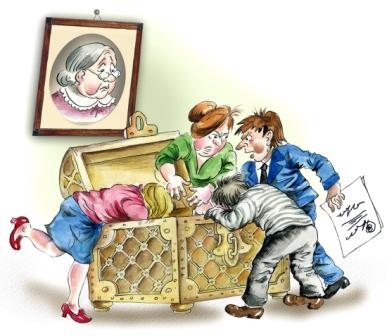 Other Services – If you would rather have FairSplit list assets from photos, put estimated market values and even serve as an experienced independent Administrator for the process, see Other Services from the Pricing tab.

The New York Times's Feature Article with FairSplit:
In Estates, the Little Things Matter
(Click Here)

Overcoming the Great Divide. Include Clear Instructions for Executors in the Letter of Instruction (Click Here)

WealthCounsel's Feature Article with FairSplit: Dividing Tangible Personal Property in Trust or Estate Administration
(Click Here)