Divide Things, Not Families

Inventory and Divide Estate Assets
More Easily Than Ever Before
Julie Hall, author, and estate expert known as "The Estate Lady" writes: "…80% of families think their family won't have conflict, and 80% of that 80% do, and often to the point of not speaking."
When a Simple Inventory Isn't Enough, We Have You Covered: Upgrade to Division Packages
Division process: YES/NO (interested or not), emotional value bidding and alternating selection order rounds (like taking turns) determines who gets what
Convert Shareable Home Inventory (keeps all data entered) or purchase division needed now
Create, print, save or send reports in html, excel, or csv files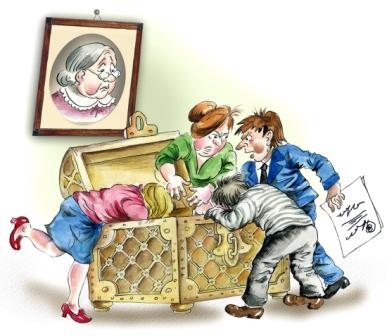 Testimonials
Bottom line, is our family, and me especially as executor, was stuck in limbo (paralysis) on how to proceed.  FairSplit provided the tools, to create, share and divide the estate.  It was the platform, process and assistance we needed to get it done quickly when Dad's house sold faster than expected!

Your FairSplit system was remarkable. It allowed me to clean-out my home which had sold over a weekend and needed to be emptied in a month. With the assistance of the FairSplit team and the flexibility of their system, I was able to distribute about 280 pieces of furniture and possessions to 14 relatives in 20 days! And, as important, I could randomize the process keeping me out of the selection process. FairSplit saved the day. Thank you.

I have been wanting to thank you for almost a year now, for creating FairSplit. I don't know how us four siblings could have done the split of our parent's vast amount of stuff without it. We all live in different places and aren't necessarily the best at getting along. Getting everything done through your program was huge. And then we got together for one weekend and cranked through the rest of the small stuff. Thank you so so much!!

Our first FairSplit job has been a huge project. We could not have managed it any other way! Your tool is brilliant, David, even when it wasn't free. Our Senior Move Managers are quickly learning to use it and we're committed to using this tool to expand our services and to help more clients!

FairSplit was the perfect tool when my two sisters and I had to divide up furniture, family heirlooms, art work, and all kinds of other household things, when my parents moved to a much smaller apartment. We decided to actually allocate everything at this one time, ignoring whether my parents would take it with them or not, so we didn't have to do this painful process again. Although we had different ideas of how this should be done, several things were invaluable. One – we live far apart and we could do this together online. Two – the system assigned things randomly, so we all got things we wanted and we all saw things we wanted assigned to a different sister. Because it was impersonal, it felt fair. Three – because we were doing this online, there was no pressure to do this within a time frame of a few days visit at my parents. We did several rounds of choosing over a month.

When we had technical difficulties, the staff at FairSplit were quickly responsive and explained what to do, or fixed a bug immediately.

I highly recommend this for use in dividing estates, downsizing, etc. Thank you FairSplit.

It was a good deal for her (sister), but it was a great deal for me because I didn't have to negotiate face to face with someone who causes me so much emotional trauma.  It was a blind, fair split.

We needed this! My Dad's estate was well prepared, but the house contents were to be divided between the brothers.  It was so overwhelming to us at the time, we had it packed up and put into two storage units to deal with later.  That was seven years ago, and nearly $20,000 in storage fees paid so far.

I can see how lots of my clients would have saved so much time and appreciated having this system to divide the household items. I will definitely be steering my clients to FairSplit.