Estate Planning and Settlement Tool for Trust-Depts. / Realtors / Estate Attorneys & Planners / CPAs
Practical Estate Planning Tools for rapid listing, sorting and sharing personal property between heirs
The practical challenges of estate planning and trying to offer a full estate service, or when acting as executor are many.  Listing all items, confirming all are accounted for, fairly valued and then divided to the satisfaction of all beneficiaries, is not easily accomplished, but necessary to clear a home to be able to sell it for the estate. FairSplit provides tools and systems to simplify this process with impartial fairness:
Rapid online listing process for family or appraiser
Add photos and appraisals to items, and include categories, room, market value, etc. for reports and sorting
Privately invite all parties to the secure account
Anyone interested in these assets? Yes/No
Bid "Emotional Points" on items most wanted. Put all points on one item or across several.  Highest bid wins
Selection Order Rounds have rank assets in order of preference to get, top to bottom.  Software allocates according to highest on list
The reputation and goodwill of a long term professional relationship with an individual can sour with the heirs as emotions run high in the actual distribution of assets. Conflict, perceived inequities and anger can get associated with the messenger, creating a no-win scenario in many cases.
FairSplit is designed to remove key fears in the division process, by providing an intuitive way to create the asset list and more importantly, blind, fair ways of collaboratively estate settlement.  If the family would like help listing assets from photos, valuing assets not warranting full professional appraisal, and guidance and mediation help in the process, FairSplit can also provide these services.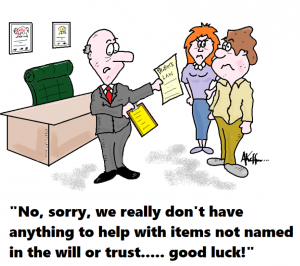 Watch Video
Contact us for more information: