Welcome to The FairSplit Division Affiliate Center
Welcome to The FairSplit Division Affiliate Center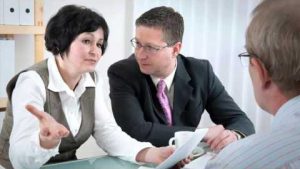 Join the FairSplit affiliate program and start earning money for every sale you send our way! Let your customers know about this innovative solution and we reward you for the referral. Simply create your account, place your linking code into your website and watch your account balance grow as your visitors become our customers.  Affiliates must be approved before being activated. Discount Coupon sites will not be approved.
Promote as banner ads or mix text with links into your blog content or email marketing newsletters.
How Does it Work?
The process is very simple:
1. Visitor clicks on an affiliate link on your site or in an email.
2. The visitors IP is logged and a cookie is placed in their browser for tracking purposes.
3. The visitor browses our site, and may decide to order.
4. If the visitor orders (the order does not need to be placed during the same browser session – cookies and IPs are stored up to track for six months), the order will be registered as a sale for you and you will receive 20% commission for this sale.  Divisions prices can range from $195.00 to $995.00 for Premium.  Add-On photo, list, value, and Administrative services are not commissionable items as they are manually billed hours, not a software application license.
Already an Affiliate?
Please visit the Affiliate Login page and enter your username and password to gain access to your account statistics, banners, linking code.
Disclaimers
THE AFFILIATE PROGRAM AND LINKS, AND THE PRODUCTS AND SERVICES PROVIDED IN CONNECTION THEREWITH, ARE PROVIDED TO AFFILIATE "AS IS".  FAIRSPLIT.COM DOES NOT WARRANT THAT THE AFFILIATE PROGRAM OR LINKS WILL MEET AFFILIATE'S SPECIFIC REQUIREMENTS OR THAT THE OPERATION OF THE AFFILIATE PROGRAM OR LINKS WILL BE COMPLETELY ERROR-FREE OR UNINTERRUPTED. FAIRSPLIT.COM DOES NOT GUARANTEE THAT AFFILIATES WILL EARN ANY SPECIFIC AMOUNT OF COMMISSIONS.
Sample Affiliate Ads
468 x 60





468 x 60
300 x 250