Provide transparency and efficiency to listing, tracking and sharing a home's contents.  Used as your default job manager to track each job, the Shareable Inventory is FREE and can be upgraded to an asset division tool if you see the family needs a fair system to avoid conflict or just to have a path to completion. Our platform allows you to list, value, categorize, manage, share and move a client, or hundreds of  clients' personal property from anywhere.  Want us to do the listing of assets for you? We can do it faster, and better for and only bill hourly, with typically one asset listed per minute, including photos associated and categorizing.  Do what you do well daily, and outsource the listing to us!
NEW – Small Entity Services Co-Branding brands the pages and reports with a client's logo and messaging in a footer area of each page and on all reports.  It can be used as an online tool replacing spreadsheets, photo storage sites and emailed attachments.  This is great for move managers, moving companies and appraisers. Upgrades to paid divisions in FairSplit are on the default banners on each page and no custom pricing or banners are included.
NEW – FairSplit Silver Sponsor Co-Branded Services for professional companies like law firms, accounting firms, family offices,  etc.  Set up fee and annual license depending on commercial agreement terms and accommodations depending on the goals of the organization. (Video Length 2 Min approx)
Watch SMM Webinar (Video Length 1 Hr approx)

NASMM webinar deck file
Free Shareable Home Inventory Explained (Short Video, Length 3 Min approx)

To assist professionals offering FairSplit to their clients co-branded, we provide:
Logo and company information co-branding footer on all pages and reports
Training videos and webinars and full email and scheduled phone support
Discount Coupon Codes to extend to your clients
Affiliate commissions for online orders originating from a link on your site
Tiered Agency and Administrator management for firms wanting various staff running and accessing their own client's divisions
Set-Up and Administrative collaboration for you and the User Administrator.
Tracking of the process and notifications of rounds completed for review
Full Reporting by Categories, Ownership and Sell or Donate Designation
Appraisal, document and photo attachment capability for all items
what our customers say
Our first FairSplit job has been a huge project. We could not have managed it any other way! Your tool is brilliant, David, even when it wasn't free. Our Senior Move Managers are quickly learning to use it and we're committed to using this tool to expand our services and to help more clients!
Service Providers That Can Benefit from FairSplit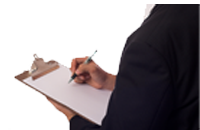 Allows easy sharing of all contents of the home with your clients and their families to provide transparency and fairness when dividing between heirs. The practical challenge of trying to provide a f ...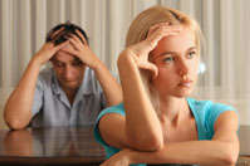 Tools for Divorce Attorneys Divorce attorneys may introduce this new service that reduces face to face conflict and time spent figuring out "who gets what? . "Divide Things, Not Families". Often in ...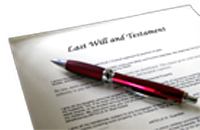 Practical Estate Planning Tools for rapid listing, sorting and sharing personal property between heirs The practical challenges of estate planning and trying to offer a full estate service, or when acting as ...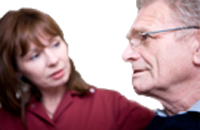 Practical Free and Paid online tools for Mediators to help ease the family discord in estate or divorce divisions A Tool for Mediation Often mediators are unaware of new tools which help clients add ...